Best SEO Agency in Chandigarh - SEO Farmers
SEO stands for search engine optimization. Search engine optimization is a set of methods and activities that improve the position of pages in search engine results, such as those generated by Google. The primary goal of SEO is to rank better in search engines for specific keywords. It is the foundation on which all websites thrive on. In the tough competitive online market today, the success of online business depends on how well you promote your products and services, and reaches out to the global target audience in the most convenient manner. Hence, it is important to have a strong base for effective internet marketing campaign, of which search engine optimization is one of the most vital aspects.
We, at SEO Farmers SEO Agency in Chandigarh, have a competent team of Google Adwords and Webmaster certified professionals who help your business reach its potential goals through our competitive SEO services.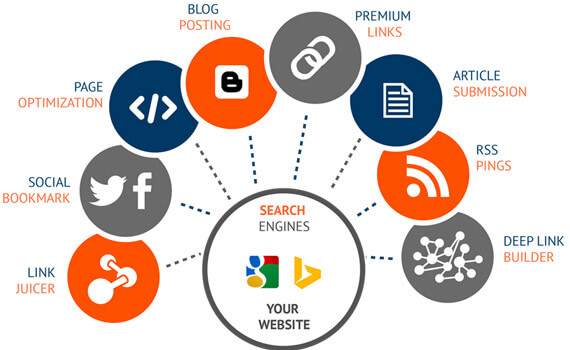 Why your business needs SEO Services?
SEO service, or search engine optimization, helps in boosting your efforts towards making your online business achieve a high internet visibility that leads to generating a higher volume of traffic to your website, and the most potential ones indeed. The importance of SEO service in online business cannot be neglected, and is a powerful internet marketing tool that helps in fighting millions of other websites online, and making your position in the top ranks of search engine results.


Here are five most important reasons why SEO services are must for your business:
1. It will help your customers find you over the internet.
2. It will magnify the impact you already have on your existing customers.
3. It does business for you even when you are sleeping by collecting potential leads.
4. It helps you reach the distant audience that you can't reach otherwise.
5. It increases your brand value.
Why you must hire an SEO Company?
When it comes to fulfilling your marketing goals, a right marketing strategy is necessary and that is why you need a team of experts to create a right and effective marketing strategy for your business. SEO is something that has ever-changing trends with frequent Google Algorithm updates. In this case, you need the professionals who can always adapt to these changes and is able to keep your business on the top of SERPs.
To make sure that you have always got a leading edge in this highly competitive market, you need a proficient SEO firm like ours.
How SEO Agency in Chandigarh Help You Stay On the Top of the Competition?
SEO Agency in Chandigarh At SEO Farmers, we adopt a focus driven approach keeping all your marketing goals and target in mind. We carry all the processes through white-hat manner to ensure that Google or any other search engine never bans your site and keep it always on the top of its results. Our innovative SEO strategies make us one of the top 100 SEO Companies in the world who are renowned to meet the client's goals with 100% efficiency. That is the reason why we have 100% satisfied clients from all over the world.

Here are the five reasons why you should choose us as your SEO Service Providers:
1. We work through the transparent approach where you can always see the impact of our efforts on your website.
2. We never let your website traffic go down.
3. We can help you generate business through organic search engine results by giving your number one ranking.
4. We help your business become a brand.
5. We help you do website design optimizations to increase conversions.

Our Valued SEO Services in Chandigarh
We, as a reputed SEO Agency in Chandigarh India, offer the following SEO Services:
1. On Page Optimizations
2. Off Page Optimization
3. Keyword Research
4. Competitor's analysis
5. Website Analysis and SEO Audit
6. SEO Consultancy
7. Sitemaps Creation and Submission
8. Robot File Creation and Implementation
9. Embedding Websites with Google Webmaster and Analytics
10. Website Structure Optimization